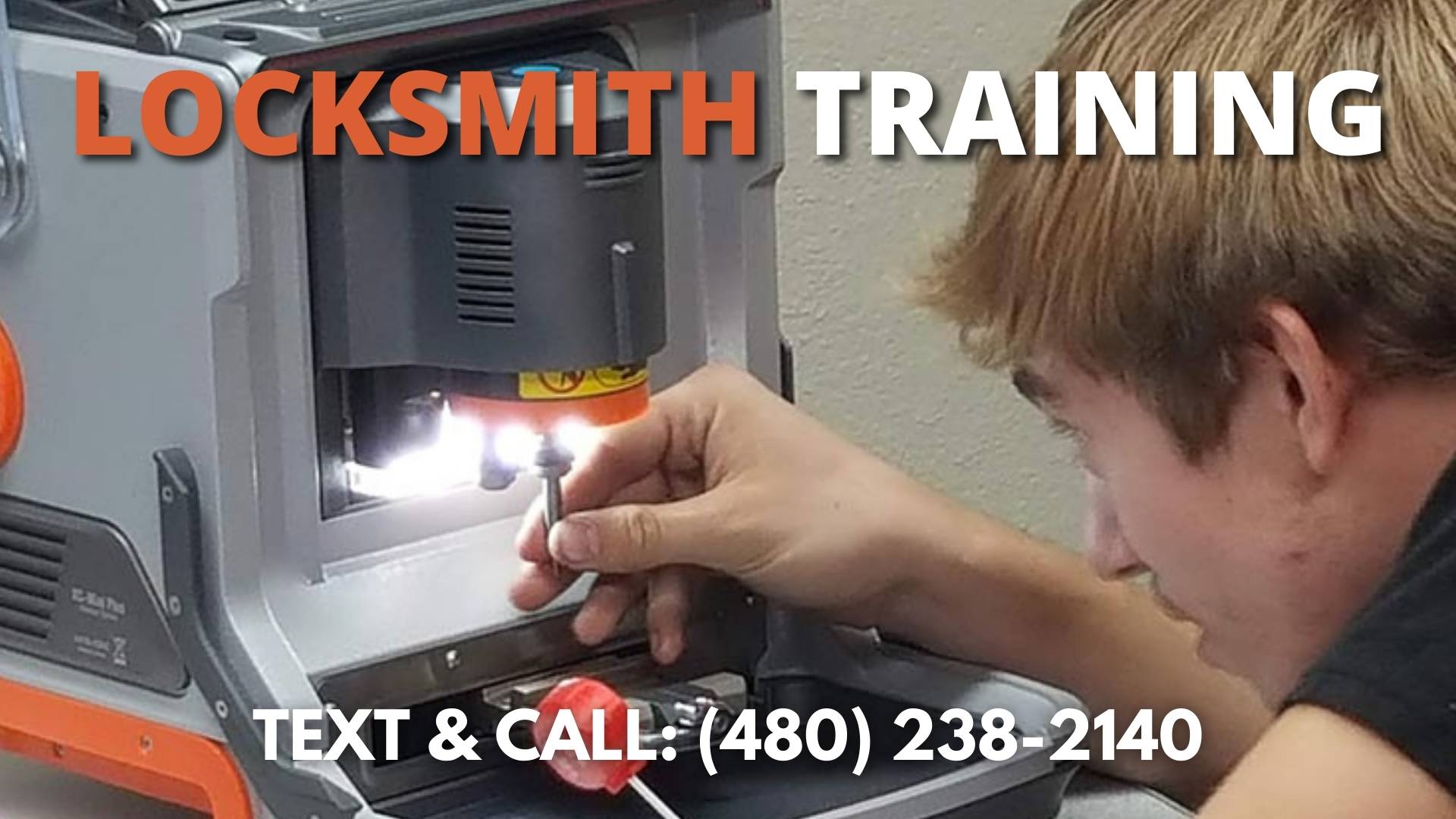 Want to expand your locksmith business service offerings? Locksmith training Courses in Metro Phoenix, AZ!
Hands-on classroom training with experienced teachers and all equipment needed for use during training.
4 Days of Classroom and On-The-Job Training in Metro Phoenix, AZ

Approx. 8 Hours Per Day

Total Cost Only $995
To get started, send us a text and tell us your name and that you are interested in our Locksmith Training Course. Then give us call for more information and to schedule your training.